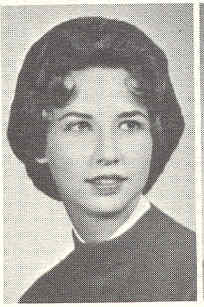 Linda Shoemaker Grubb
---
After high school, I graduated with a B. Arch from Kansas State University in Manhattan. While at K-State, I met Steve Grubb, a graduate student from Abilene, Kansas and we were married in 1966. When Steve finished his MS, we moved to Barrington, Illinois, just outside Chicago, where he took a job at the Quaker Oats Research Headquarters. I worked for Coffin and Scherschel, a local architectural firm, where I finished my internship. I received my architect's license in 1972 and became Director of Development for the Village of Barrington.
In order to work at home when our daughter, Cydney, was born in 1974, I left the Village and started my own architectural practice. Our son, Chris, came along two years later. By the time he was ready for first grade, the practice had become too much for one person so I opened an office a few blocks from home. I specialize in residential and historic preservation projects and teach part-time in the Architecture Department at Judson College. Steve left Quaker after eleven years to start a consulting firm. He does product development and marketing projects for food companies and manufactures Soy Nut Butter, an alternative to peanut butter made from soy. He enjoys the work but, since his clients are located all over the country, he travels a lot.
Our kids are grown up and scattered too. Cydney graduated from Miami University of Ohio and is a teacher in McLean, Virginia. Chris graduated from DePauw University and, with his wife Sarrah, is in the process of moving from Indianapolis to Bradenton, Florida where both will be teaching at Bradenton Academy next fall. We will miss having them close enough to get together on week-ends but look forward to visiting in January and February when it's 10 below zero here.
Both Steve and I have been blessed with good health and interesting work so I doubt that either of us will retire anytime soon. (Although reading about all the interesting things that some of you are doing in retirement makes me think about cutting back a bit.) We enjoy traveling and collecting antiques and I try to get away to take a class or two every year. We also have a little place in Alexandria, Virginia that we use as a home base when we are visiting our daughter or when one of us is working on the east coast. I enjoyed getting together with Mary Woodfill Park when we were there recently and look forward to renewing other old friendships at the reunion in June.